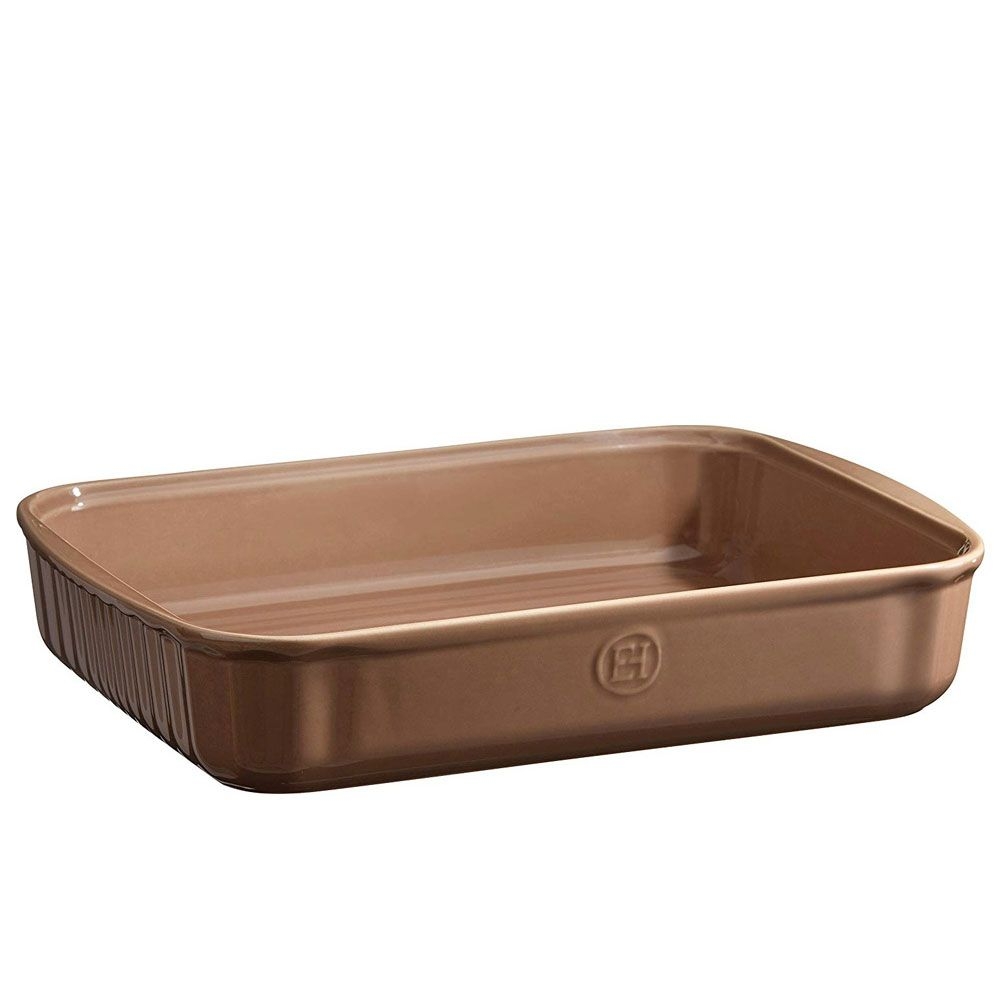 Emile Henry - Rectangular Baking Dish 34 x 24 cm 2,7 L - With straight sides, it is the perfect shape for Tiramisu !
Available, delivery time 2-5 days
Manufacturer:
Emile Henry
Manufacturer number:
9680 96
Product information "Emile Henry - Rectangular Baking Dish 34 x 24 cm 2,7 L"
The Emile Henry ceramic rectangular baking dish makes it easy to bake and serve delicious desserts for a tiramisu, brownies, napolitans....
The HR® ceramic (High Resistance) bakes gently and evenly so that your cakes rise and are perfectly cooked right in the centre without drying out around the edges. Prepare, cut and serve your favourite recipes directly in the dish.
L 34 x W 24 x H 6 cm - 2,7 L
HR® ceramic (High Resistance) is an exclusive process unique to all Emile Henry cookware which improves the qualities of traditional pottery.

A highly resistant glaze which does not scratch or craze
The glaze is so hard, you can cut inside the dish without harming the surface.

Highly resistant to chipping
Fired at 1150°C, the clay is extremely strong and resistant to chipping.

Highly resistant to heat and cold
You can bring your cooked dish out of the freezer and put it directly into a preheated oven at 250°C or microwave.
Emile Henry has developed a unique ceramic, which can be used in the oven, microwave, dishwasher or freezer. It does not scratch when cutting inside and is chip resistant.