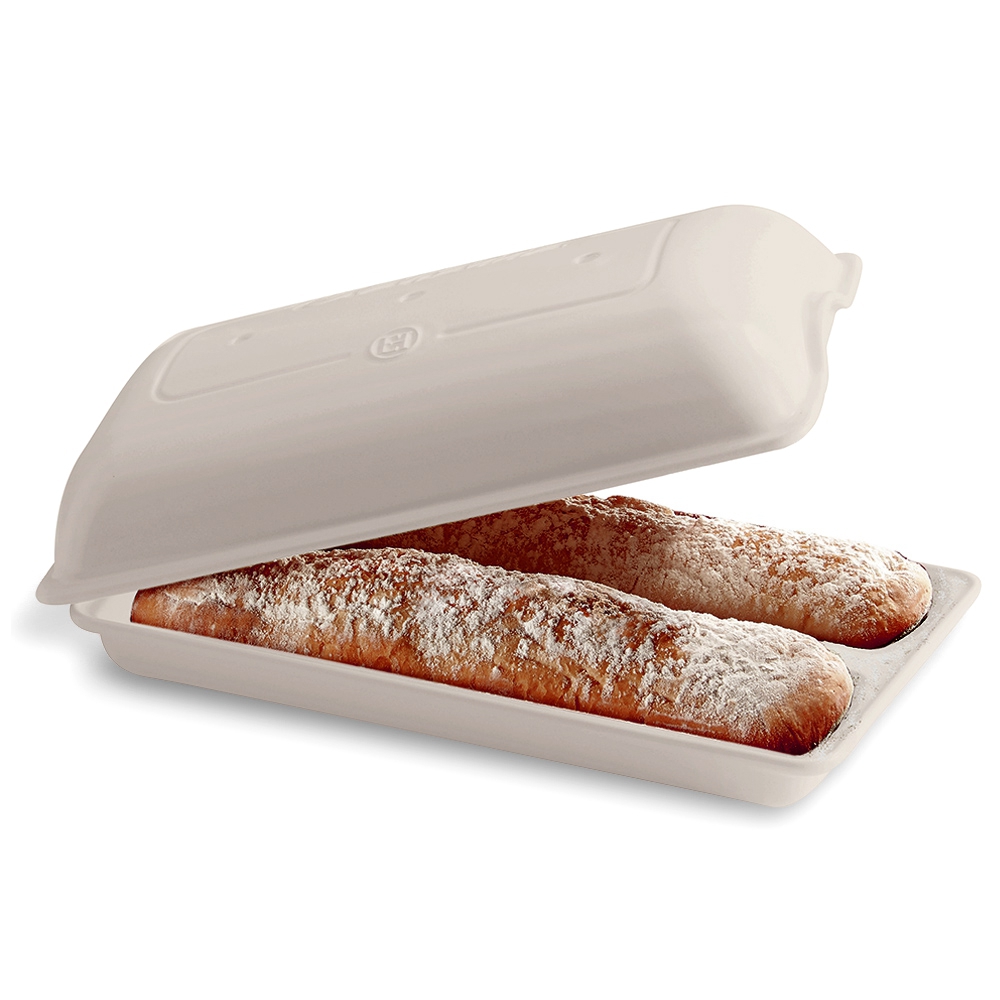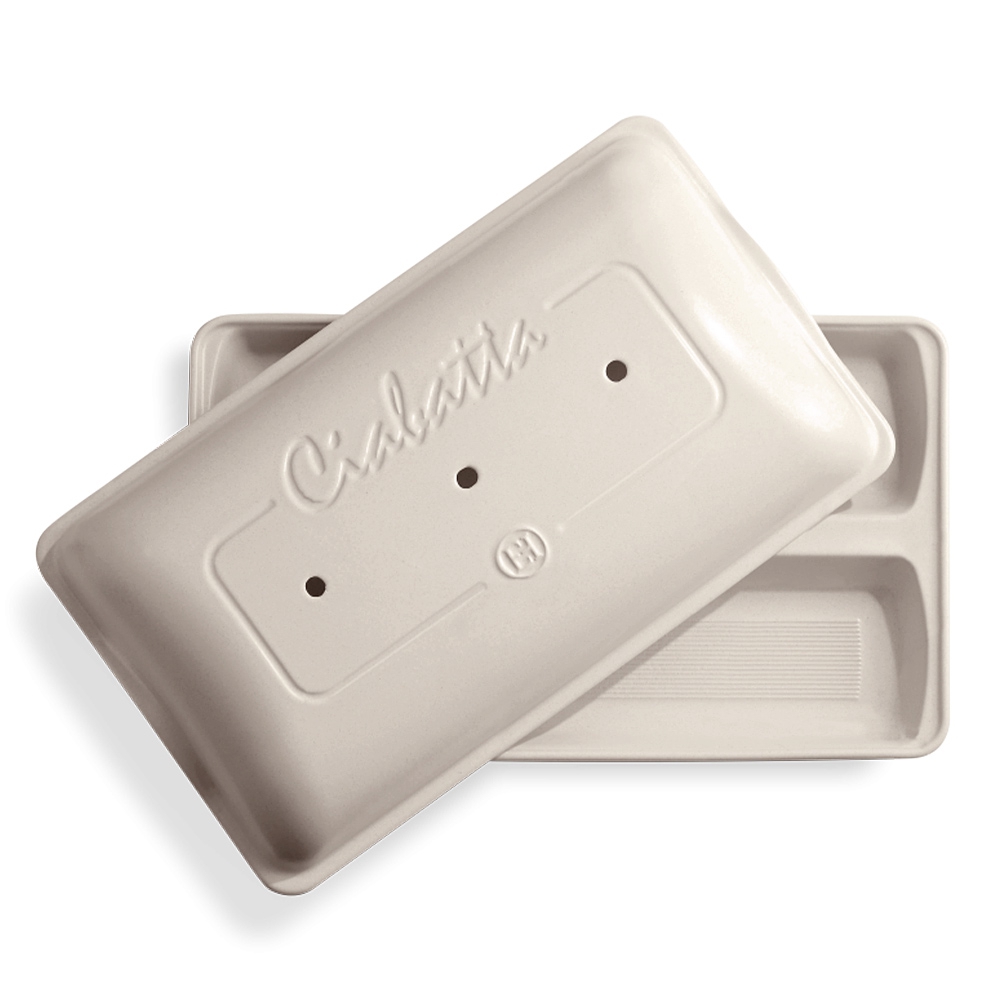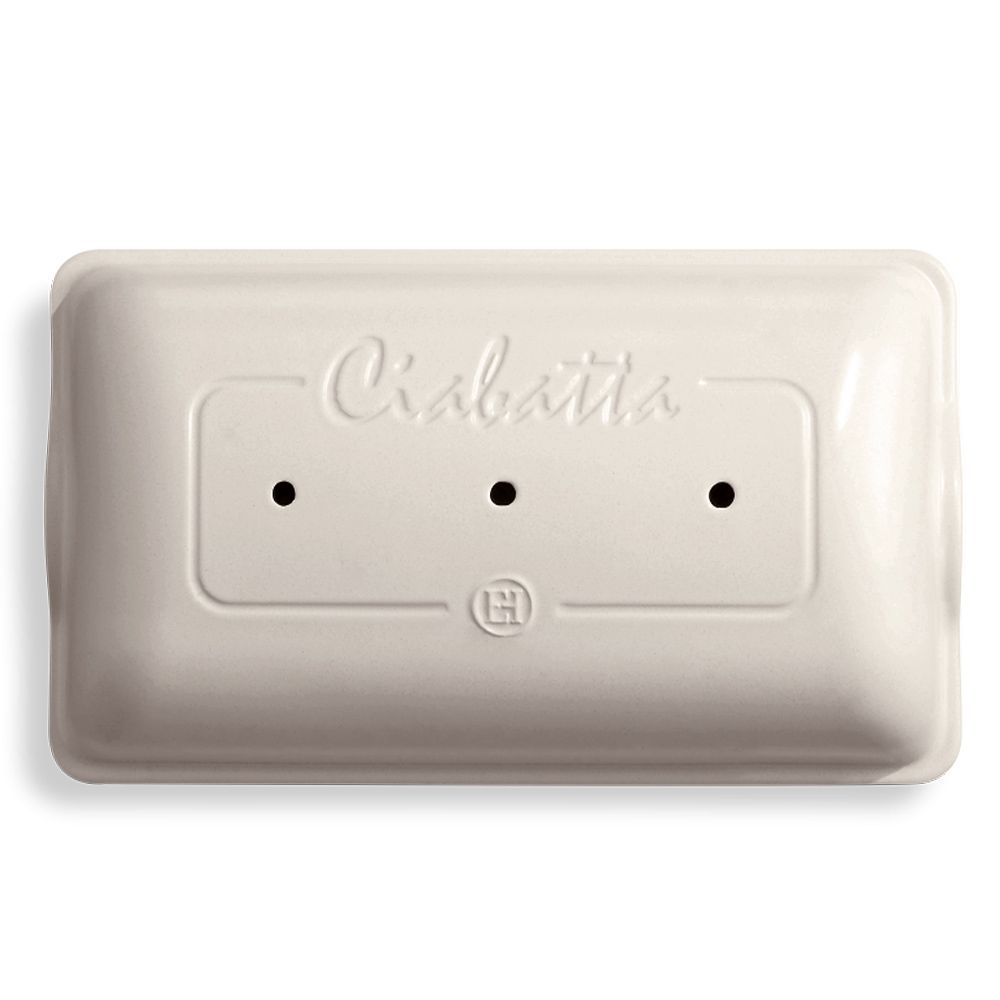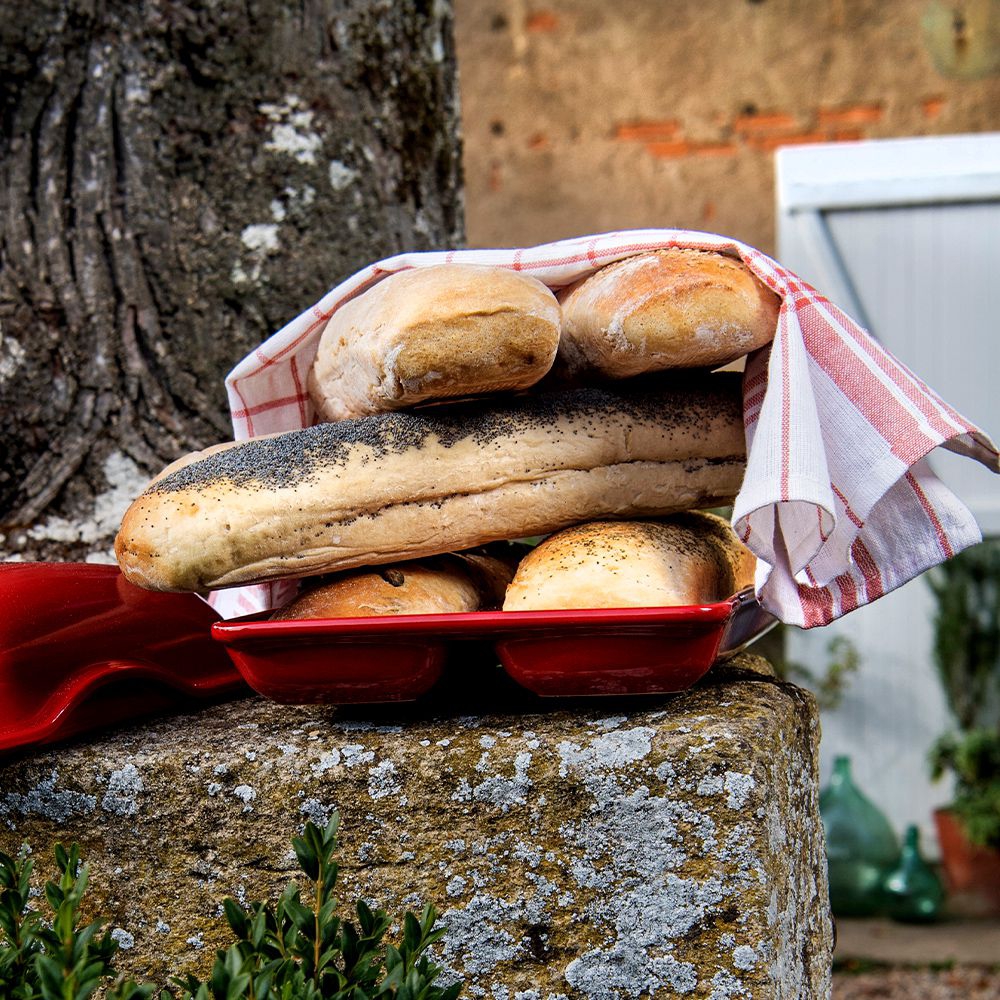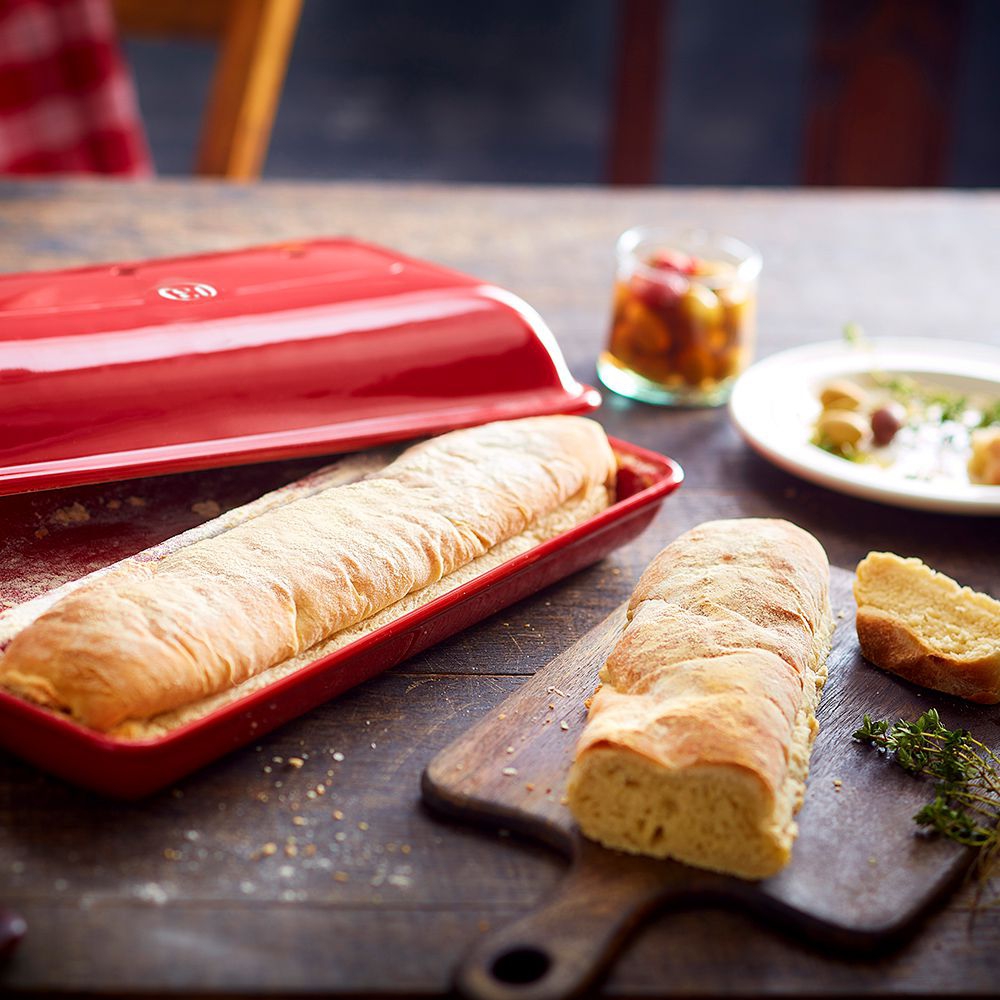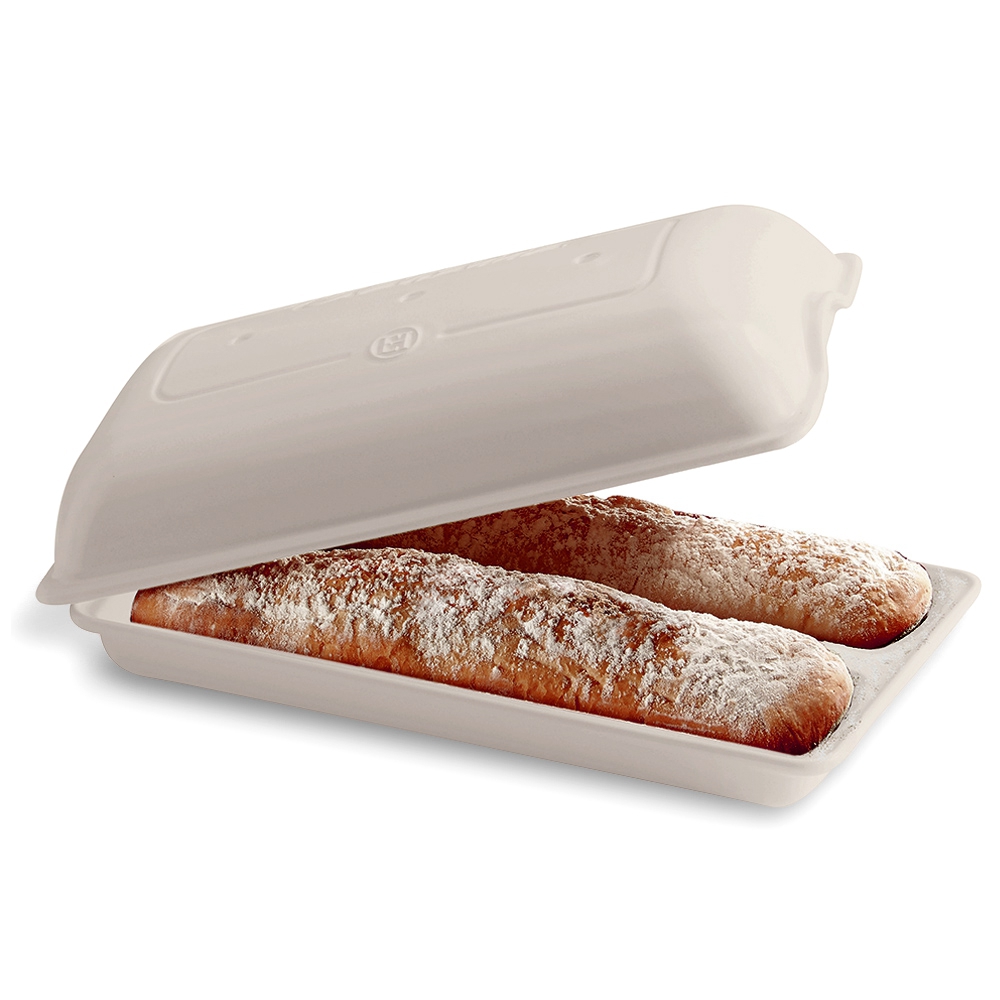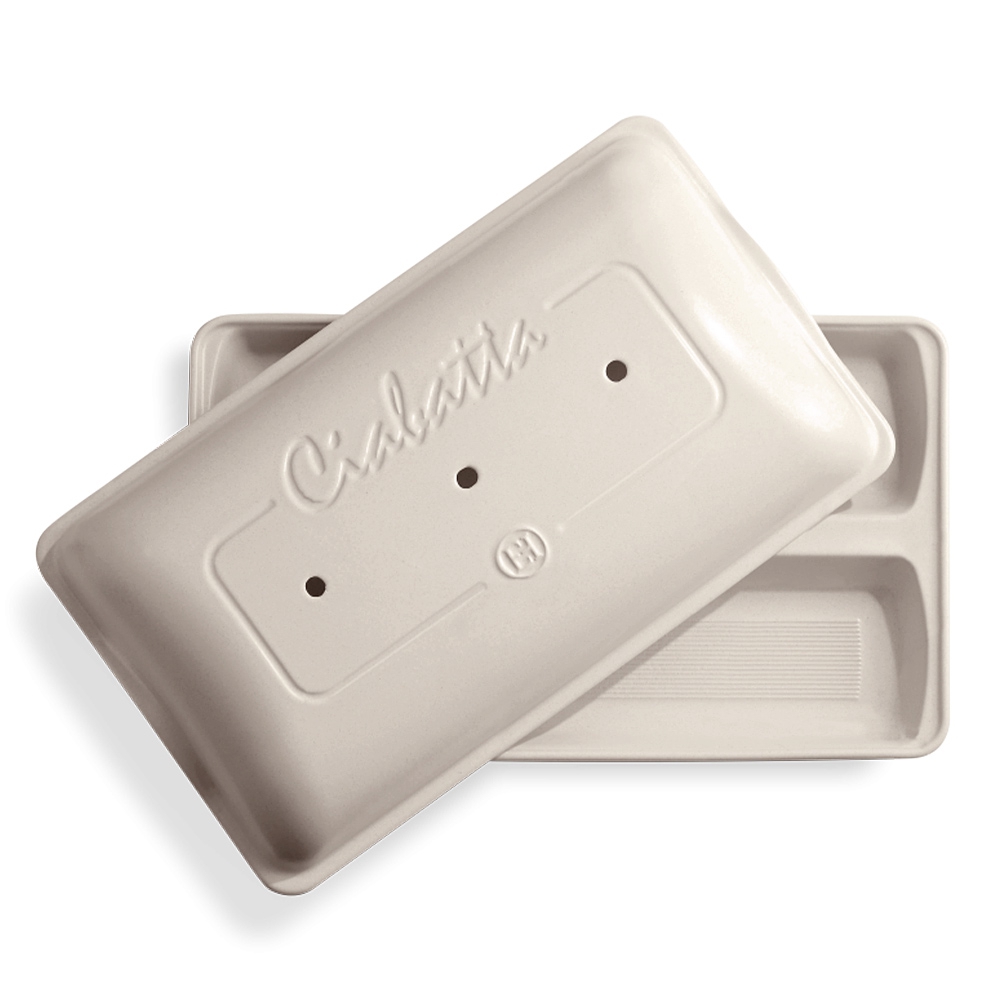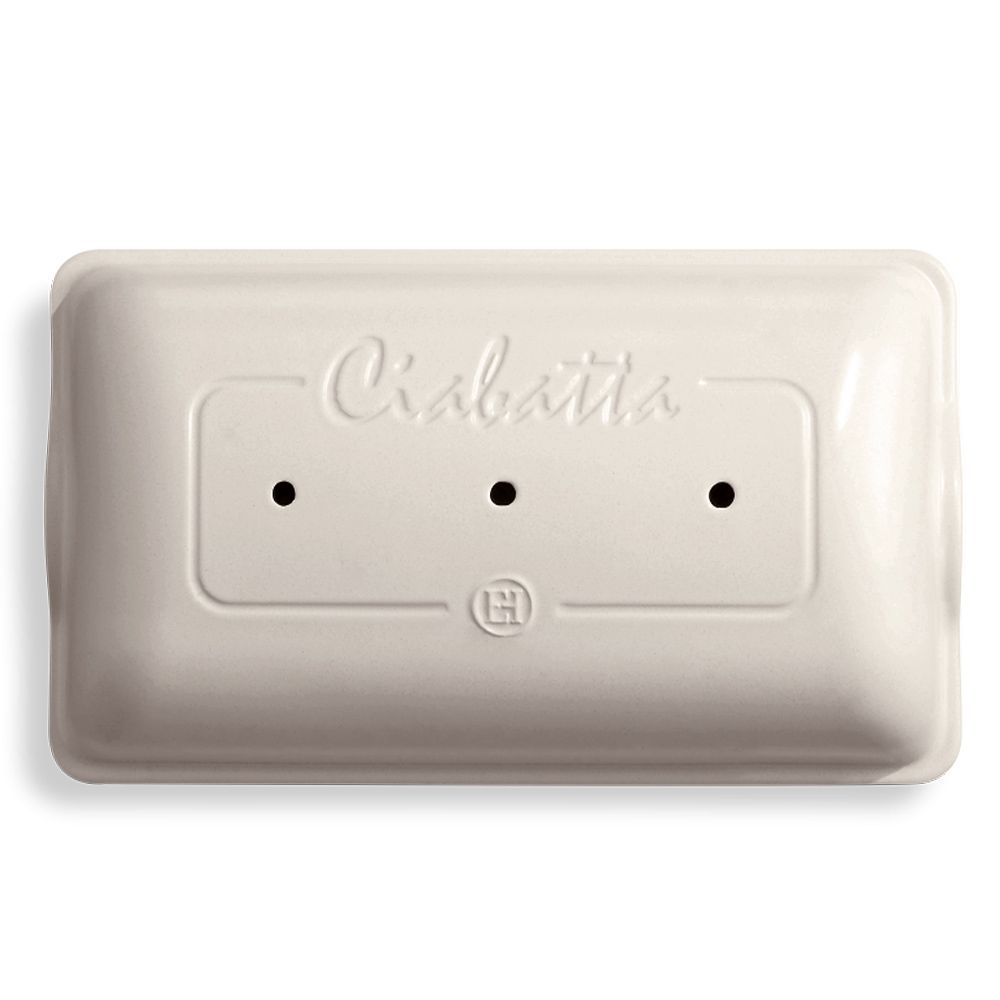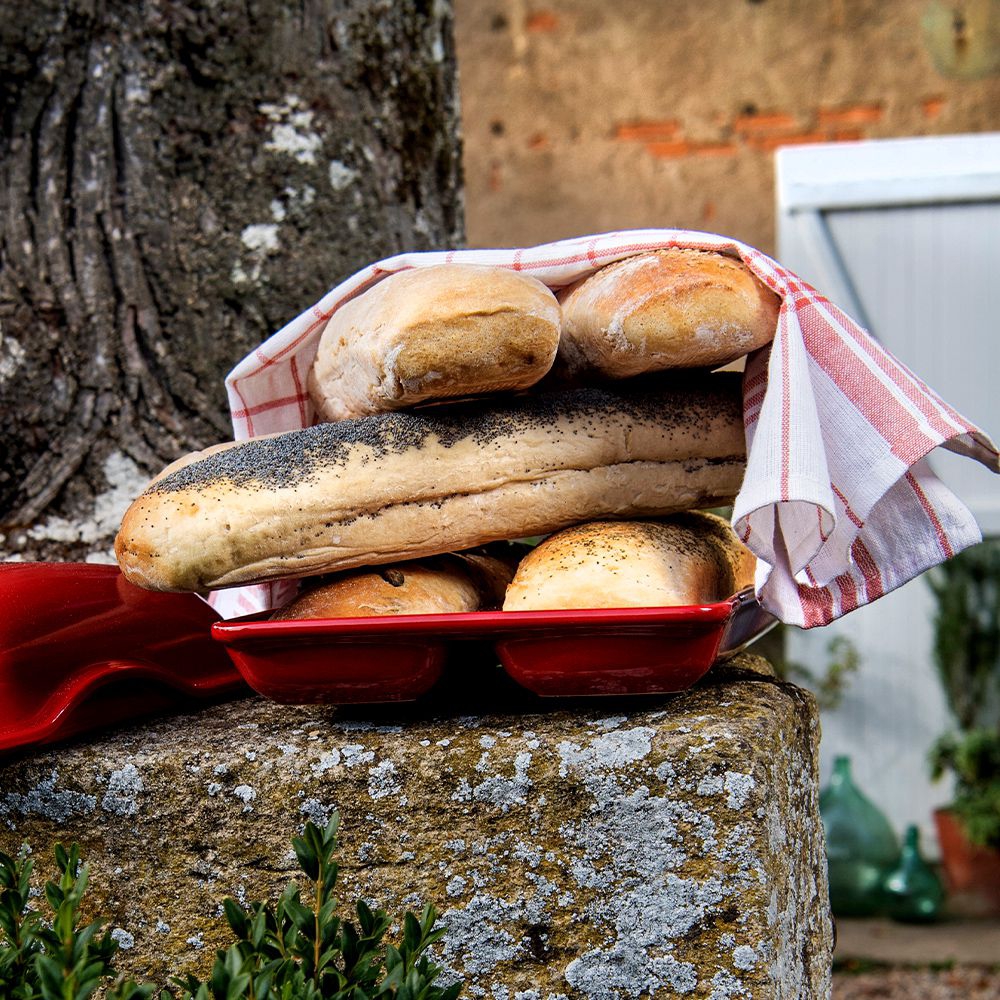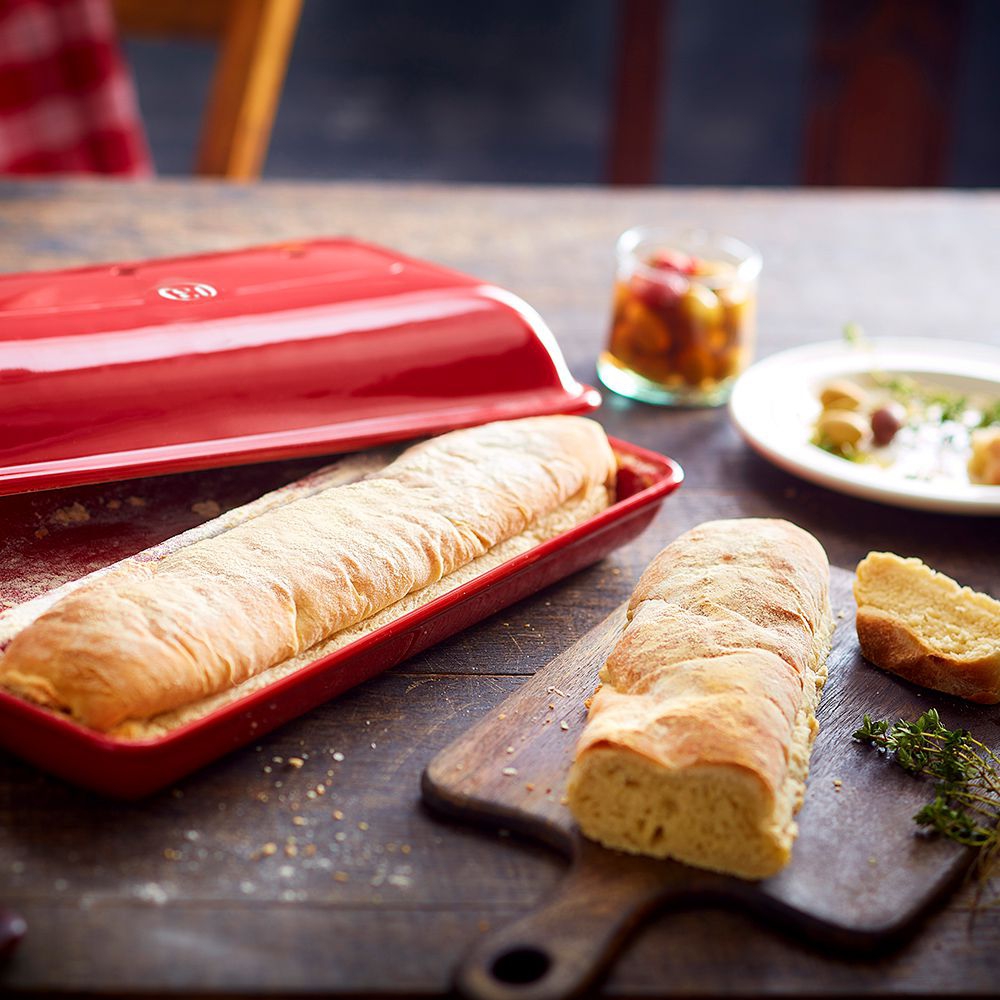 Emile Henry - Ciabatta Baker 39 x 23 cm I 1,2 L - 'Traditional' Italian artisan bread at home!
Available, delivery time 2-5 days
Manufacturer:
Emile Henry
Manufacturer number:
5502 50 | 9502 50
Product information "Emile Henry - Ciabatta Baker 39 x 23 cm I 1,2 L - Linen"
'Traditional' Italian artisan bread at home! A staple for all olive oil addicts, this rural-style Mediterranean bread is loved for its soft and chewy inside and a slightly crispy crust. Ciabatta is a classic Italian bread made from a lean and very runny dough which gives it this unique moist texture, chewy inside and oneof-a-kind flavour.
Thanks to the 2 cavities of the Ciabatta Baker, the loaves (up to 250 g each) are well shaped, resulting in even slices, but also more adapted for sandwich making.
The domed lid helps control the level of humidity to ensure a slightly crispy crust while keeping the inside moist and fluffy.
The deep grooves work for other softer dough, like the gluten-free ones. The openings on both ends of the lid make it easy to manipulate.
39 x 23 cm I 1,2 L
sourdough resistant
HR® ceramic (High Resistance) is an exclusive process unique to all Emile Henry cookware which improves the qualities of traditional pottery.

A highly resistant glaze which does not scratch or craze
The glaze is so hard, you can cut inside the dish without harming the surface.

Highly resistant to chipping
Fired at 1150°C, the clay is extremely strong and resistant to chipping.

Highly resistant to heat and cold
You can bring your cooked dish out of the freezer and put it directly into a preheated oven at 250°C or microwave.
Emile Henry has developed a unique ceramic, which can be used in the oven, microwave, dishwasher or freezer. It does not scratch when cutting inside and is chip resistant.